Auto Bed Leveling
Confirms that the printing platform is level whenever preparing to print. ABL maintains the distance between the print nozzles and bed, creating a uniform build area.
Improves bed adhesion and print quality by allowing the extruder to adjust to even minor surface contour changes.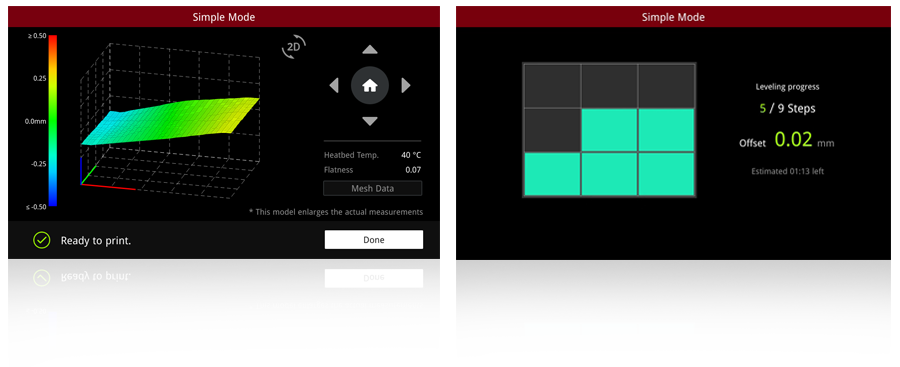 Industry First Video-Assisted Offset Calibration System
Guides users through a simple, video-assisted process for verifying that the E2 is geometrically aligned.
After completing the Offset Calibration Guide, the E2 can be used worry-free, with properly aligned extruders.